About Me
For over 10 years I have been developing websites. This is my life, I love my work. I like to create something interesting and useful for people. I'm mainly engaged in the creation of a framework for websites, I also do designs (although this is very seldom). I am a programmer, rather than a web designer, although I have enough good photoshop knowledge and skills. Sometimes, I create a website completely, but it is usually for myself, family and friends.
Also, I like to create small utilities for different purposes used by ordinary visitors and by webmasters.
My Some Projects
Gallery sites and projects that I created completely. Slightly below list of the tools for ordinary users and webmasters.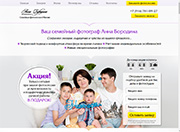 Landing Page for Family Photographer
I have a friend a wonderful photographer. This girl makes a beautiful family photos. She needed a Landing Page. She ask me and I helped her in this.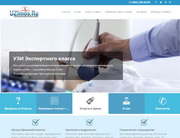 Web page for an ultrasound doctor
Different people write to me. This time, an excellent ultrasound doctor contacted me. And I created a page according to his requests
My Web-Utilities
List of the tools for ordinary users and webmasters.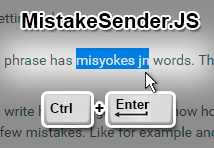 Mistakes Sender
Small utility allows your visitors on the site when it detects mistakes in the text send to you a message by selecting a piece of text with an mistake.

Demonstration